THE LATEST RACING CAR FROM LEXUS IS EXCEPTIONAL, WITH ITS SNARLING GRILLE, PRISMATIC COLOURS AND RUTHLESSLY POWERFUL PERFORMANCE.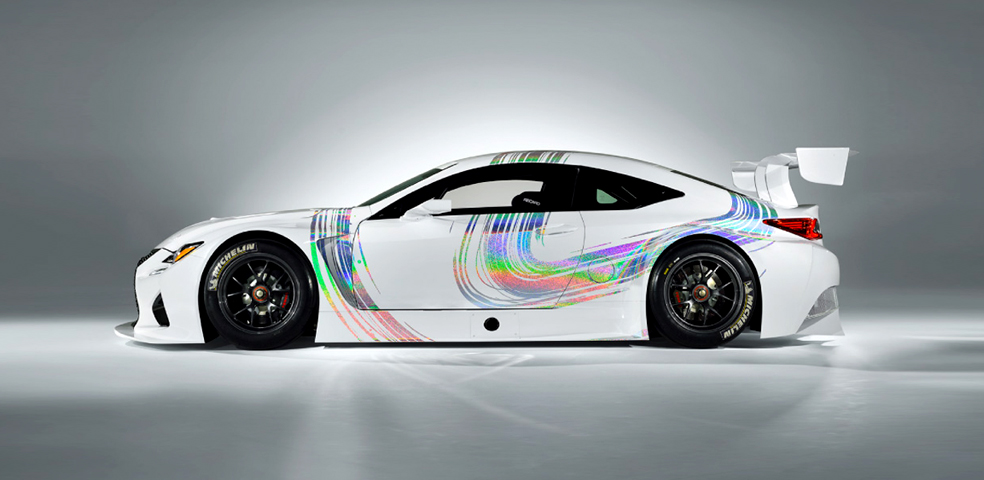 At the 2014 Geneva Motor Show, Lexus moved away from the roads and onto the racetrack with the launch of the boldly iridescent, rainbow-adorned RC F GT3 concept. The vehicle is a leaner and meaner racing standard version of the original RC F performance coupe, one of the most powerful performance cars that has ever been built by the manufacturer.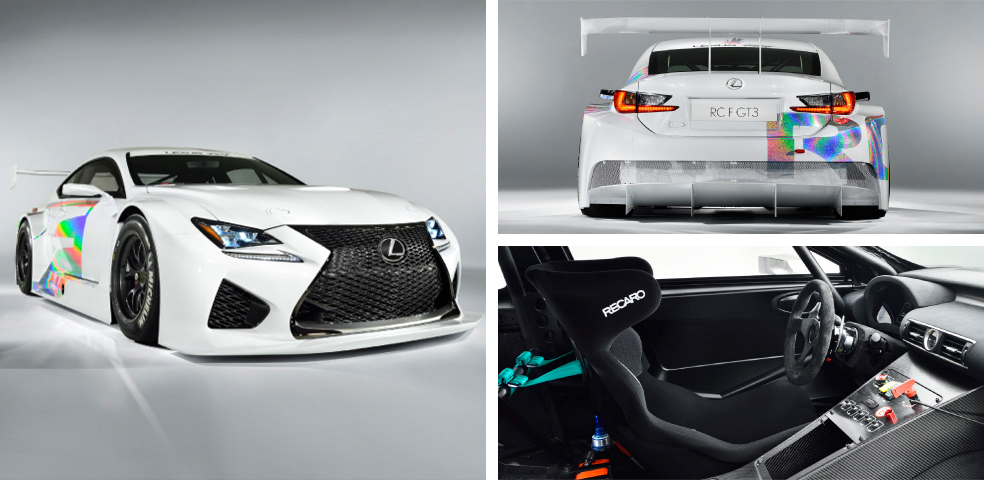 Weighing in at 1,250 kilograms, with a low suspension to improve aerodynamics, the RC F GT3 has a modified V8 engine that makes 540 horsepower - 90 horsepower more than the original version.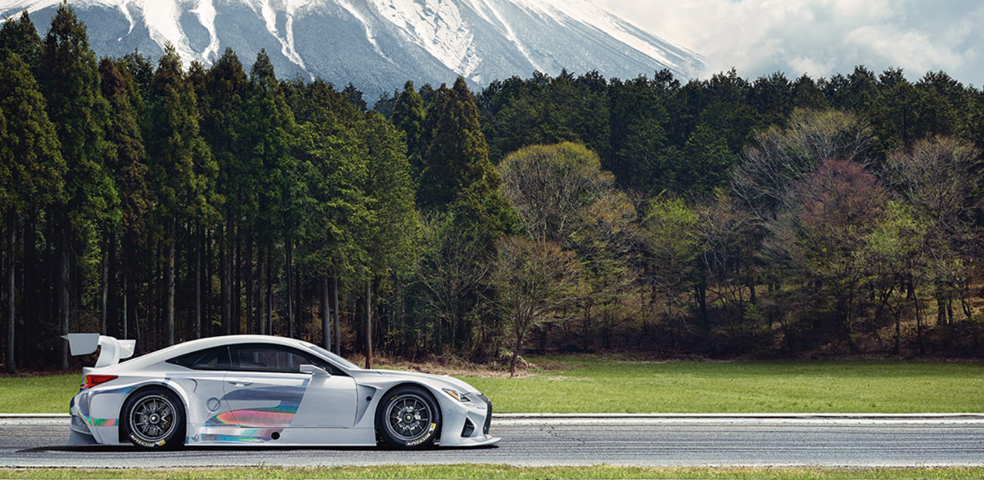 Expect to see the RC F GT3 - certified by the Fédération Internationale de l'Automobile - in key events on the upcoming 2015 global racing calendars, including the Nürburgring 24 hour race in Germany and the Super Taikyu Endurance and Super GT series in Japan.

Racing teams are eagerly awaiting the official launch of the RC F GT3 as a full-fledged racing car for use on the track. Mere mortals, however, will have to qualify to join the pit if they want a chance to get behind its perforated leather wheel.