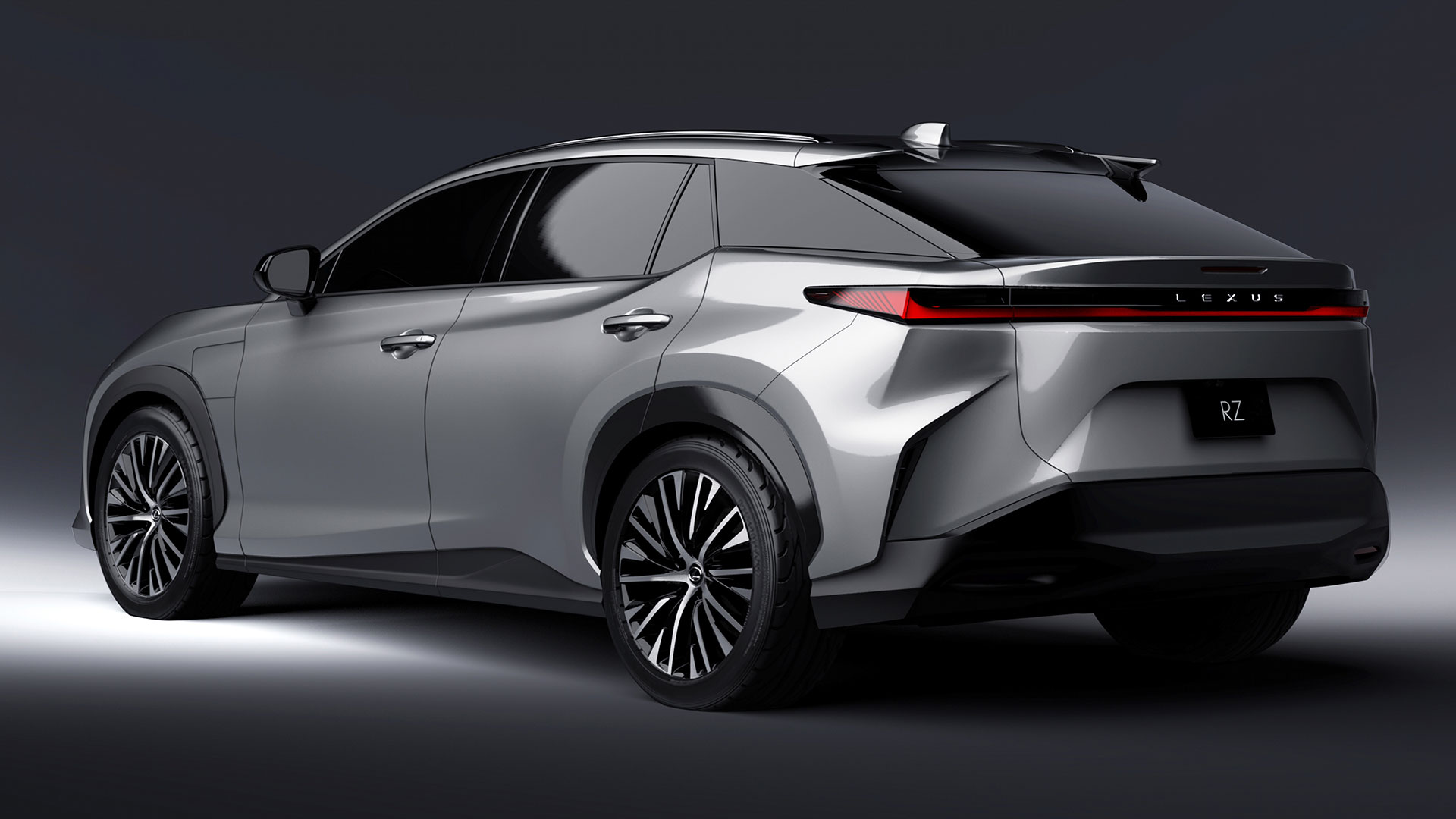 LEXUS POSTS SOLID
ANNUAL GROWTH,
RECORD HYBRID-ELECTRIC SALES
03 February 2022
Pre-production model shown¹
Lexus has advanced its standing as a leading luxury lifestyle brand, posting solid annual sales growth in Australia and around the world, including record deliveries of its progressive hybrid-electric vehicle range.
Both domestic and global demand for Lexus vehicles increased more than five per cent in 2021, resulting in 760,015 worldwide deliveries with Australian deliveries accounting for 9,290 units. The 2021 local tally was within just 322 sales of the record 9,612 sales set in 2019.
Overall, the largest markets for Lexus were North America (332,000 sales, up 12 per cent) and China (227,000).
Worldwide sales of Lexus hybrid-electric vehicles achieved a record of approximately 260,000 sales, or 34.2 per cent of global sales. In Australia, hybrid-electric sales expanded by almost 23.1 per cent to 3,604 vehicles, representing 38.8 per cent of the brand's local deliveries.
The best-selling Lexus hybrid in Australia was the NX 300h (992 vehicles), which was accompanied by record hybrid sales for the UX 250h premium crossover (975) and the ES 300h luxury sedan (700).
Other sales highlights for Lexus Australia included:
NX Line: 3,091 deliveries, or one-third of all Lexus sales.
UX Line: 1,744 units, representing year-on-year growth of 24.3 per cent.
ES Line: gaining 36.9 per cent to 802 sales supported by the addition of the ES 250.
LS flagship sedan: an increase of 88.9 per cent on the back of a significant model refresh early in the year.
Lexus Australia also surpassed its 30,000th sale of a hybrid vehicle last year - marking a significant milestone in a story that began in 2006 with the introduction of the world's first hybrid-electric luxury vehicle, the RX 400h.
Lexus Australia Chief Executive John Pappas said the popularity of Lexus hybrids reflected customer desire for vehicles blending strong performance and excellent efficiency.
"Hybrid-electric vehicles are a huge help in the reduction of CO2 emissions, and Lexus strives to use every item in its toolbox to help reduce fuel consumption and carbon emissions," Mr Pappas said.
With Lexus now offering a broad range of hybrid-electric options, its first battery electric UX 300e, and the luxury lifestyle brand's debut plug-in hybrid-electric vehicle - the NX 450h+ - just around the corner, the increasing popularity of electrified Lexus powertrains is contributing to a more sustainable future.
Lexus International President / Chief Branding Officer Koji Sato expressed his gratitude to Lexus customers around the world.
"In 2022, we will continue to refine Lexus' unique design and driving taste that appeals to the sensibilities of our customers, based on brand holder Akio Toyoda's desire to 'be the brand that people who know the real thing choose at the end of the day'," Mr Sato said.
"Starting with the BEV exclusive model 'RZ' in (the northern) spring, we will release a series of new models that will accompany the lifestyles of a variety of customers."
LEXUS GLOBAL SALES 2021 (major regions)*
North America: 332,000 (+12%)
China: 227,000 (+1%)
Europe: 72,000 (+2%)
Japan: 51,000 (+4%)
Middle 28,000 (+3%)
East Asia: 30,000 (-5%)
*Totals are approximate
Disclaimers
1.
Final range and specifications may differ from those depicted.