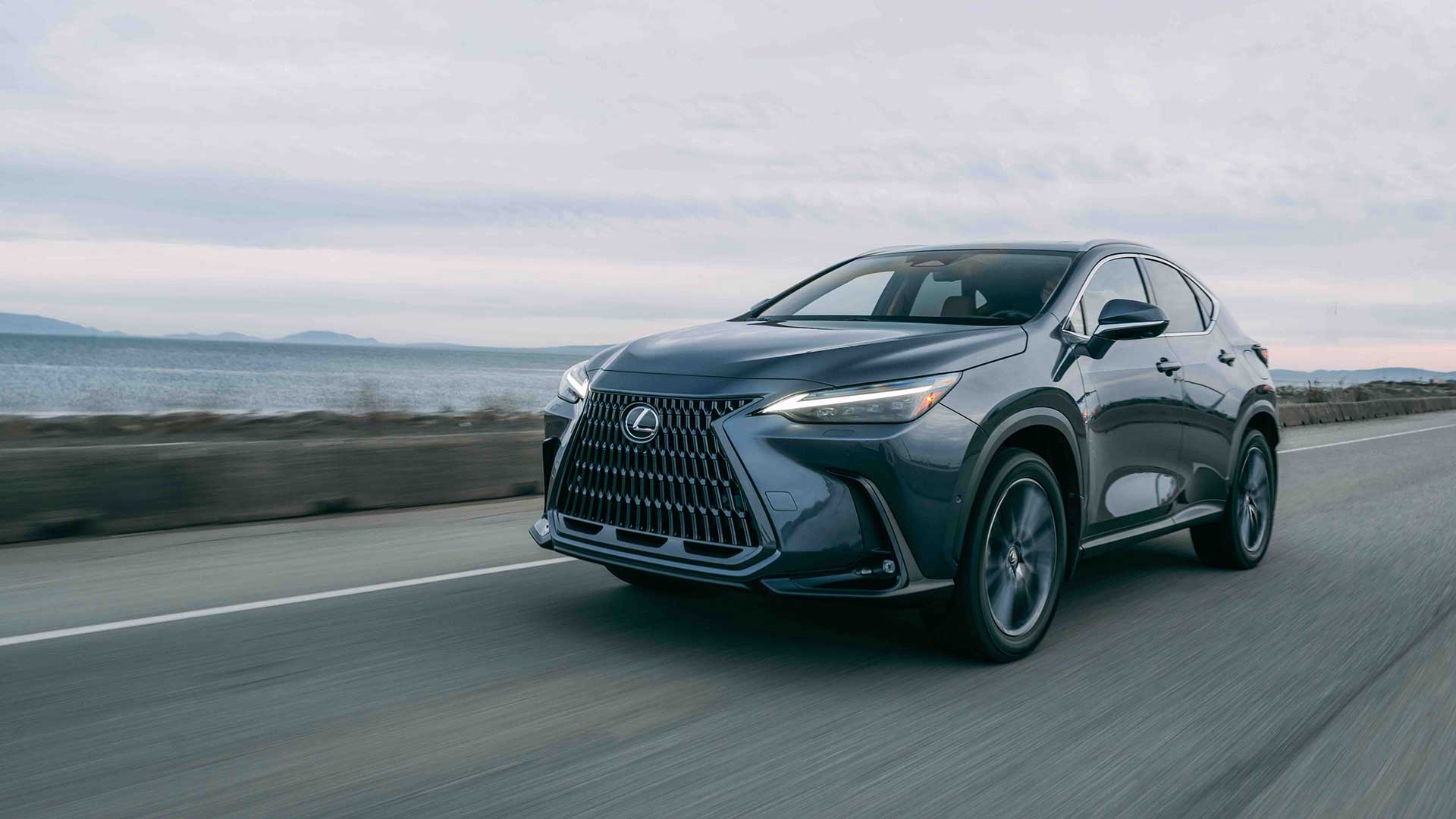 Lexus nx
plug-in hybrid
31st March 2023
LEXUS TAKING EXPRESSIONS OF INTEREST FOR NX PHEV
Following extraordinary demand for the first plug-in hybrid vehicle offered by Lexus, the luxury lifestyle brand has moved to taking expressions of interest for its NX 450h+.
The mid-size luxury PHEV has exceeded all expectations since arriving in February last year as part of the new-generation NX range, with sales of the low-tailpipe emission variant now topping 1,000.
Lexus Chief Executive John Pappas said taking expressions of interest for the NX PHEV would enable Lexus and its dealers to focus on delivering vehicles to customers who have already placed orders.
"We were pleased to deliver 230 units of the NX 450h+ in 2022," Mr Pappas said. "While arrivals this year are expected to increase by approximately 50 per cent, the PHEV's popularity has resulted in delivery dates that now stretch into 2025.
"In order to ensure each customer's experience with Lexus is always delivered in the best possible way, our dealers will now accept expressions of interest for the NX 450h+ so we can achieve a markedly better balance between supply and demand.
"Importantly, this temporary action does not apply to other NX variants because we are expecting substantially better deliveries in coming months of the NX 250, NX 350 and NX 350h. Arrivals are also expected to be stronger for other models in our range."
Mr Pappas said demand had outstripped supply for NX PHEV globally during the past year due largely to supply challenges affecting all carmakers.
"We understand the situation is disappointing to our customers and we thank them for their patience and understanding.
"We can assure all our customers that we are continuing to work tirelessly with our global production teams to secure additional vehicles for Australia.
"Lexus dealers are playing a remarkable role in communicating openly and transparently with customers about their individual orders and ensuring vehicles are delivered as quickly as possible."
Mr Pappas said Lexus is accelerating the introduction of electrified vehicles to meet the needs of customers and society.
He said the company's diverse range of electrified vehicles - hybrid-electric, plug-in hybrid and battery-electric - accounted for 46.3 per cent of Australian Lexus sales last year, and will steadily increase until Lexus reaches its goal of electrified powertrains for all new vehicle sales.
DISCLAIMERS
01.
Australian specifications & features may differ. See your Lexus dealer for details.