A CONCEPTION OF SEDUCTION & TECHNOLOGY
The LF-LC concept car captured global attention when revealed at the 2012 Detroit Motorshow, winning the 'Eyes On Design' award and promising to transform how people thought of Lexus with its stunning beauty and distinctive presence.

This glimpse into our future was at the time still only a possibility of what could be; A dream clung to by many, but a long way from any reality we knew.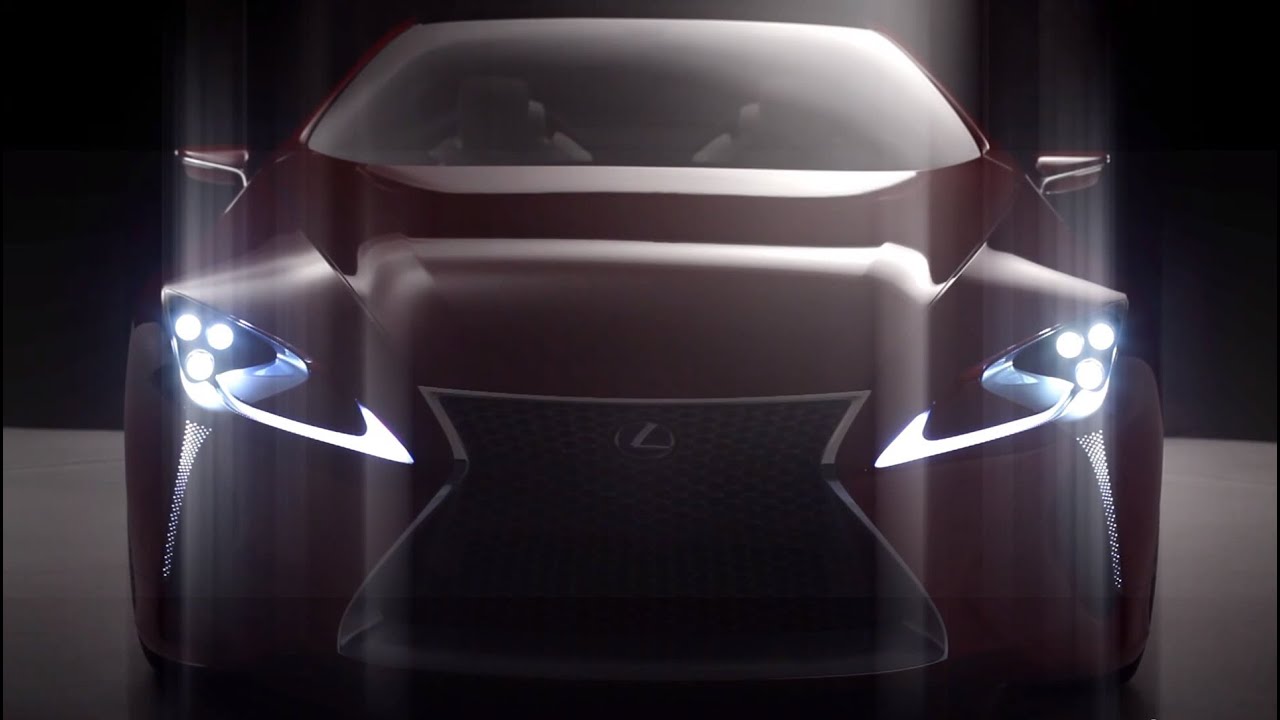 WE KNEW WE HAD TO BUILD IT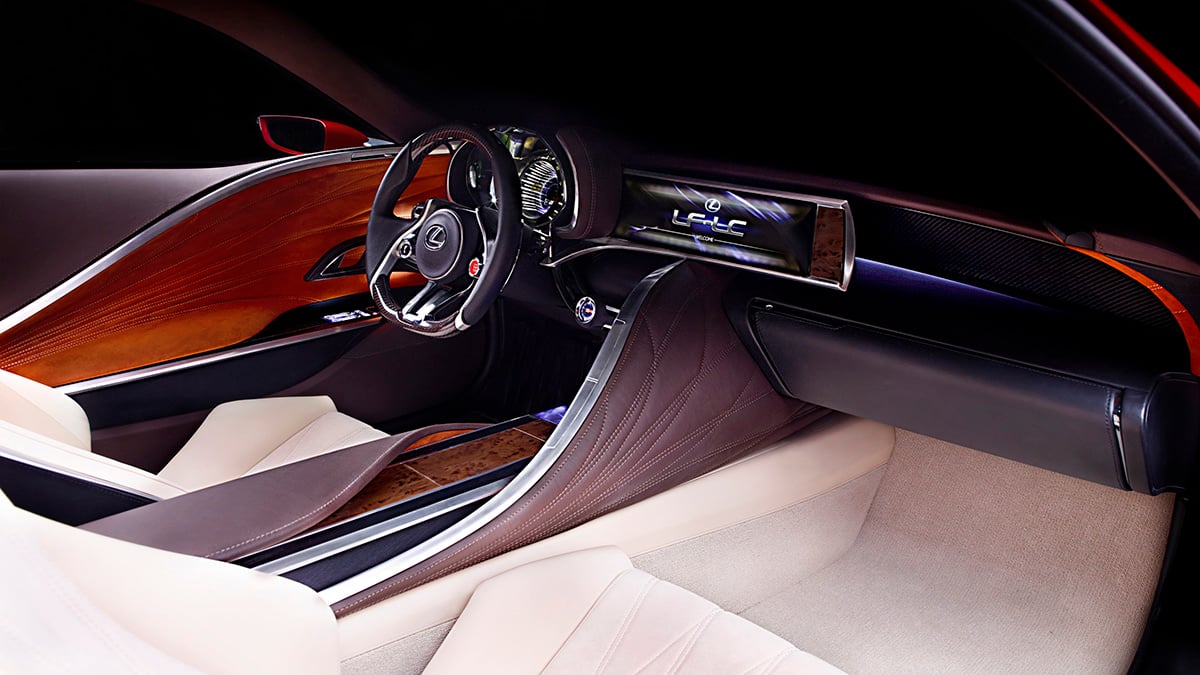 Such was the reaction to the concept, it became clear that we needed to bring this revolutionary design to production. However, because it was only a styling study (concept), there were no engineering considerations and constraints reflected into the design.

In order for it to become a reality, we had to take the design apart beneath the alluring beauty of the concept vehicle, and start with a new canvas; A new journey with a known destination, but an uncharted path.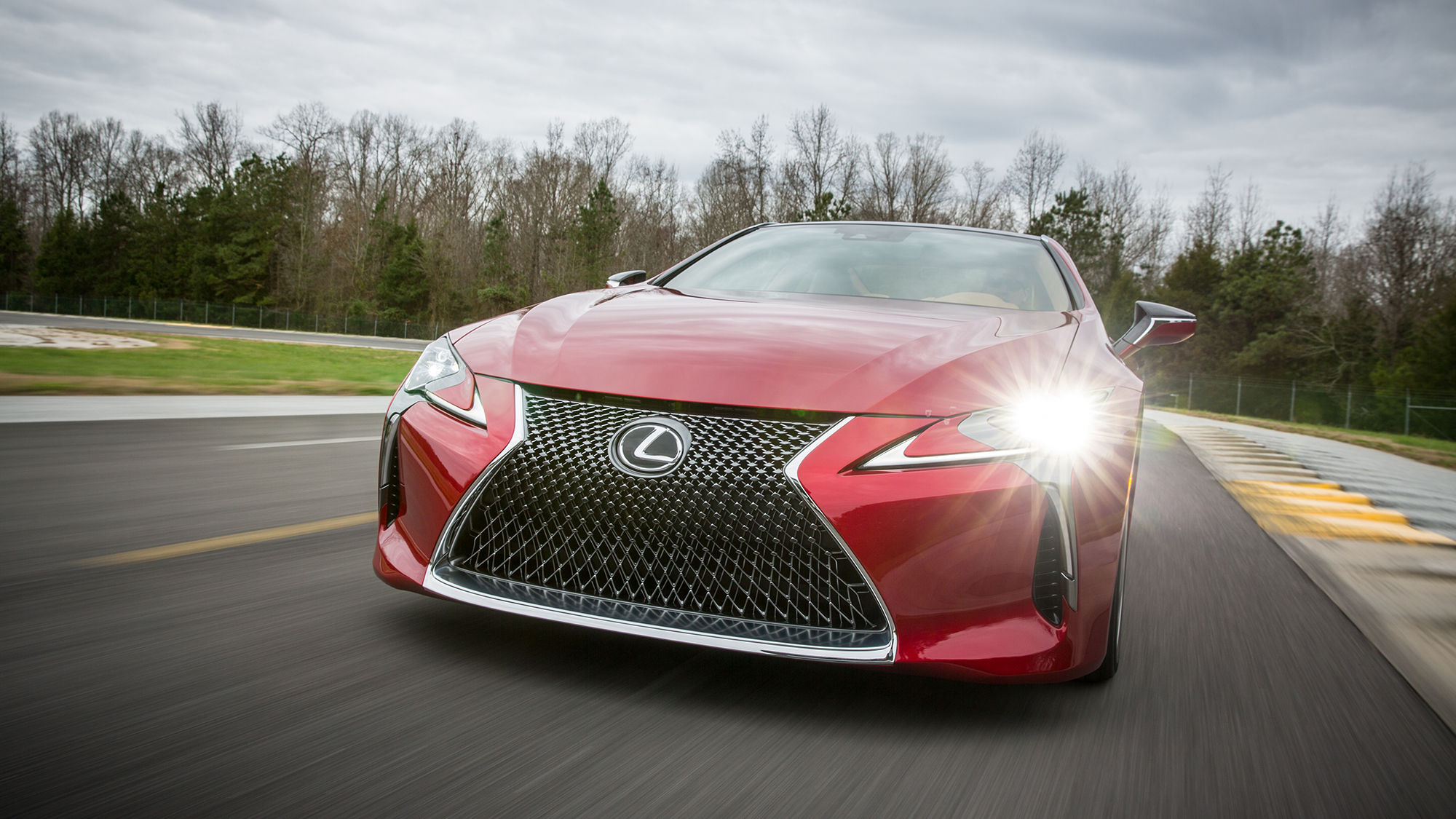 From the earliest stages, our designers and engineers collaborated to incorporate the desired driving dynamics into the styling package of the concept car.

Serious consideration was given to specific areas including where the driver's eyes would focus, and what surface shapes would create the right mindset for driving. The side character line alone took three months to achieve the ideal position and shape.

Throughout the journey there was a strong desire, shared by all involved, to create a design without compromise, and to not accept dilution due to technical challenges. So refinements continued unabated until the car's driving image and design image truly became one.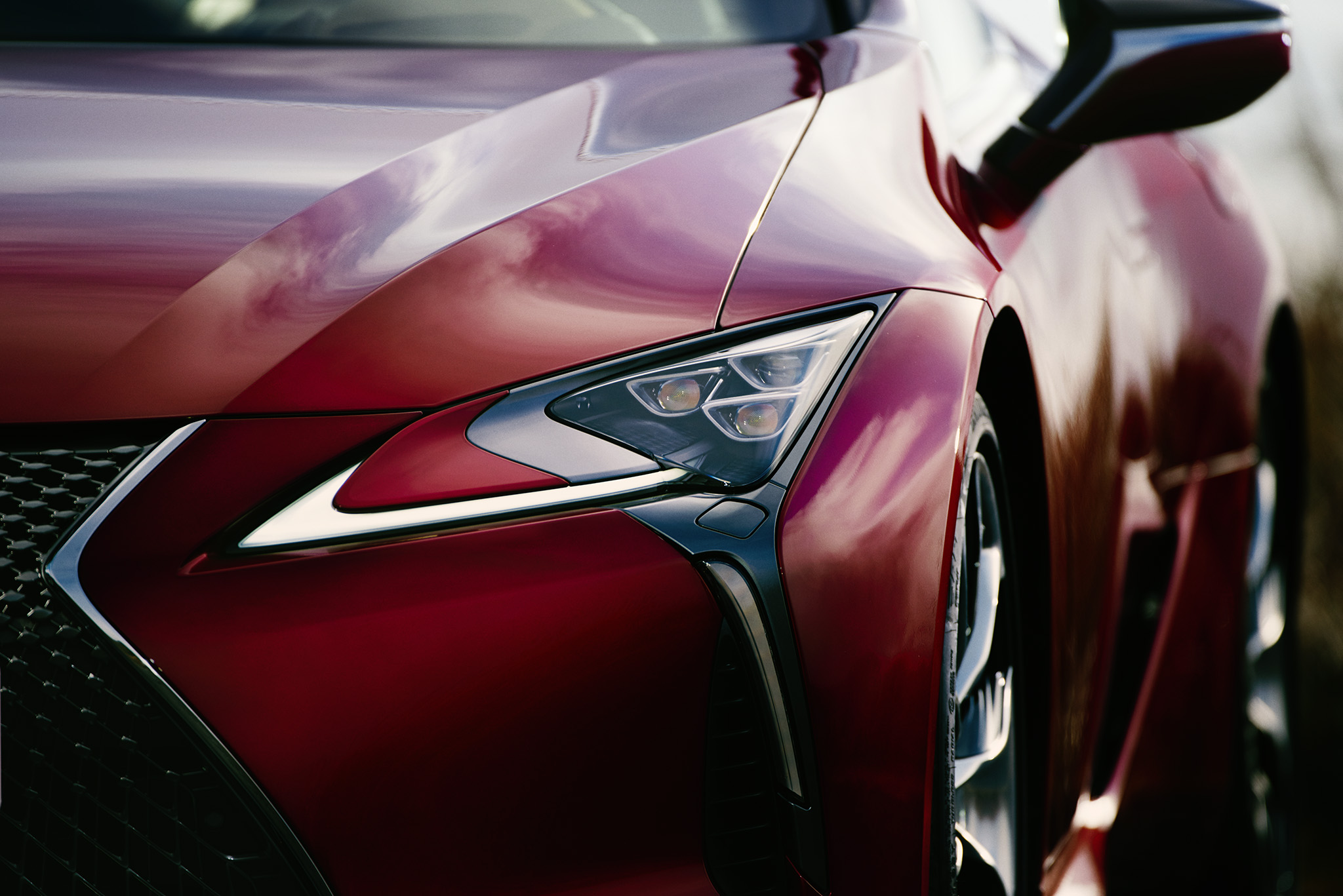 A badge does not make a car. Numbers on a page do not make a car. How you feel when you behold the car, how you feel when driving, that is what makes a car – What you hear, what you touch, what you see; What you perceive when each sense is engaged.

This is what we aimed to create in the drive of the LC, an emotional experience such that Lexus has not known before, perhaps with the exception of the LFA Supercar.

The feel of the road is clearly there through the steering; Your ears hear the exhaust crackle at each rhythmic gear change; Your fingers feel each deft click of the paddle shifters; Your eyes select tactical information from the digital instrumentation. Sensations are sharp, refined, emotive and rewarding.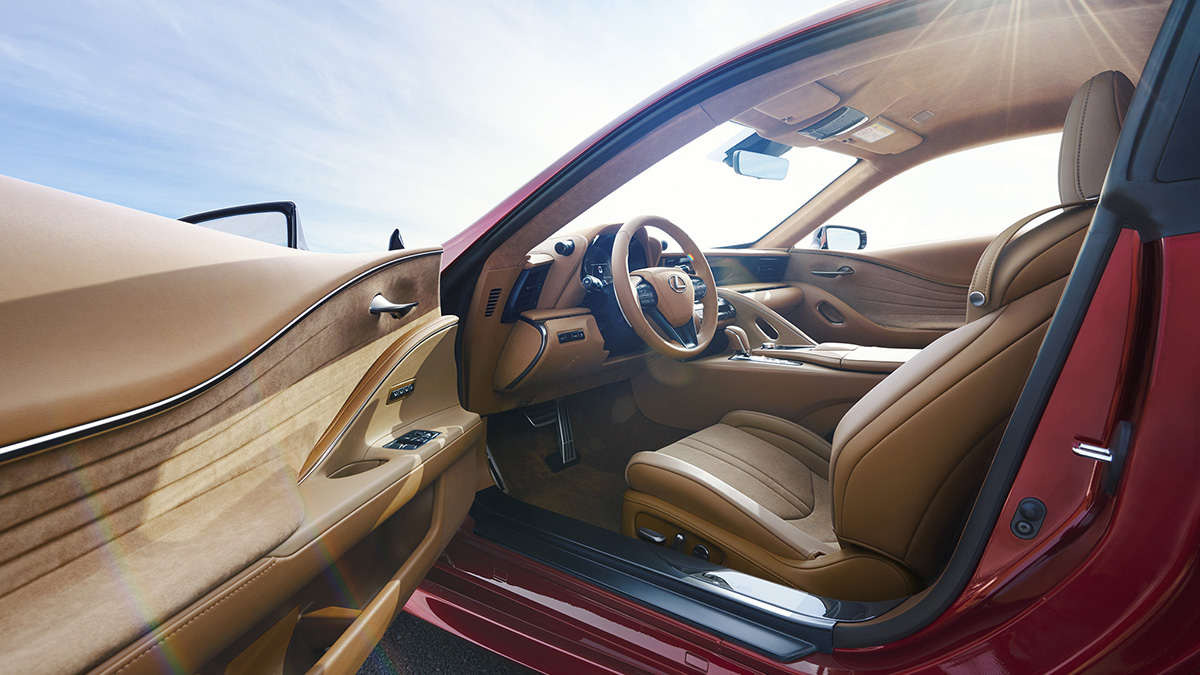 While the orientation of the drive was to be undoubtedly performance focussed, the LC was always meant to be most at home on the open highway and twisting mountain roads. With this clear focus, the cabin was refined from the concept and dedicated to elegance, beauty and technology, and to evoke the clear intent of a car that wants to be driven.

The success of Lexus' Takumi craftsmen towards this aim can only be judged by how a driver feels as they are seated in the cockpit, and by the lingering memory that remains after the journey ends.