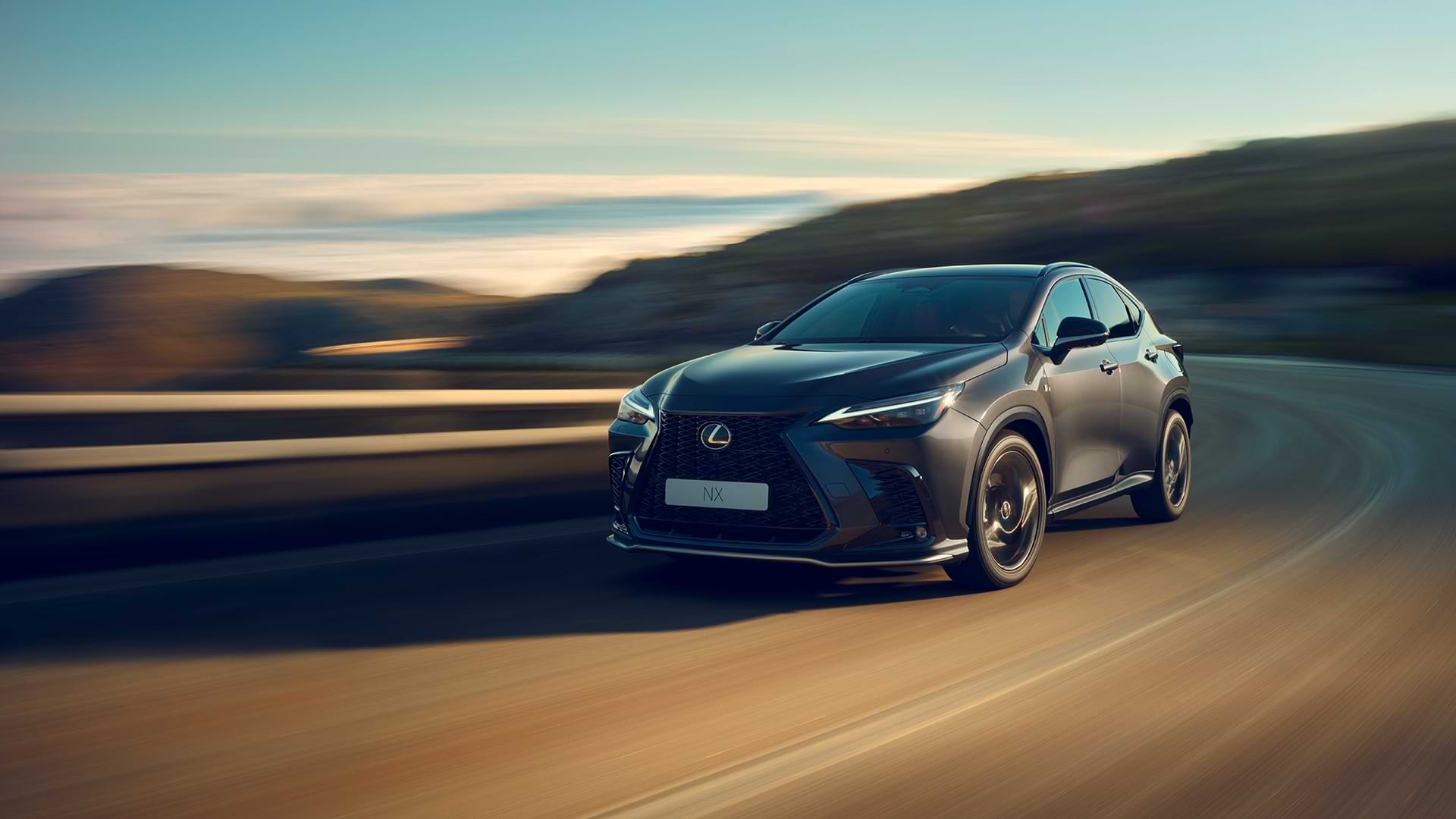 Unprecedented global demand and other factors are impacting the production and delivery time of NX 350 and NX 350h vehicles. The price and/or specification of your preferred Lexus vehicle and finance calculations may change (at time of delivery). For more information visit
lexus.com.au/vehicle-delivery
or
contact us
.
FEEL MORE IN EVERY MOMENT
Welcome your every sense to the Lexus NX. With striking looks and thoughtful technology, the NX has been crafted for exhilaration.
With dynamic handling, outstanding performance in each powertrain and a suite of advanced safety features - the character and performance of the Lexus NX medium SUV is designed for every lifestyle and every journey.
Luxury
F Sport
Sports Luxury
The Luxury grade features elegant and understated finishes throughout the interior and exterior.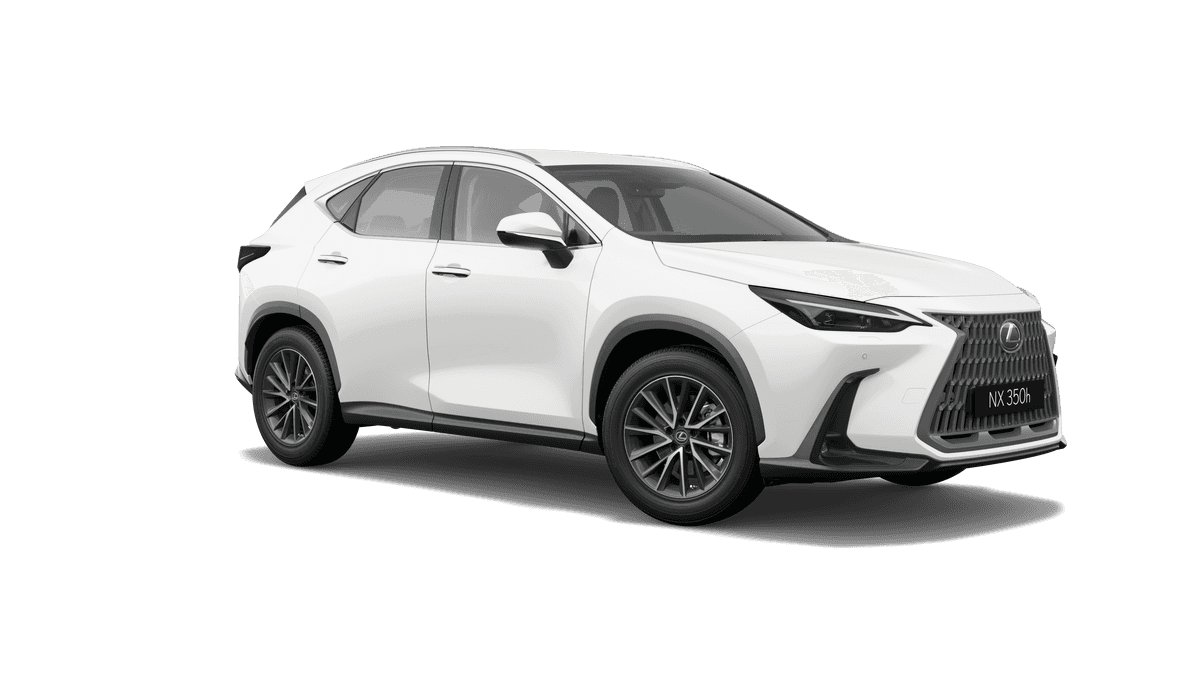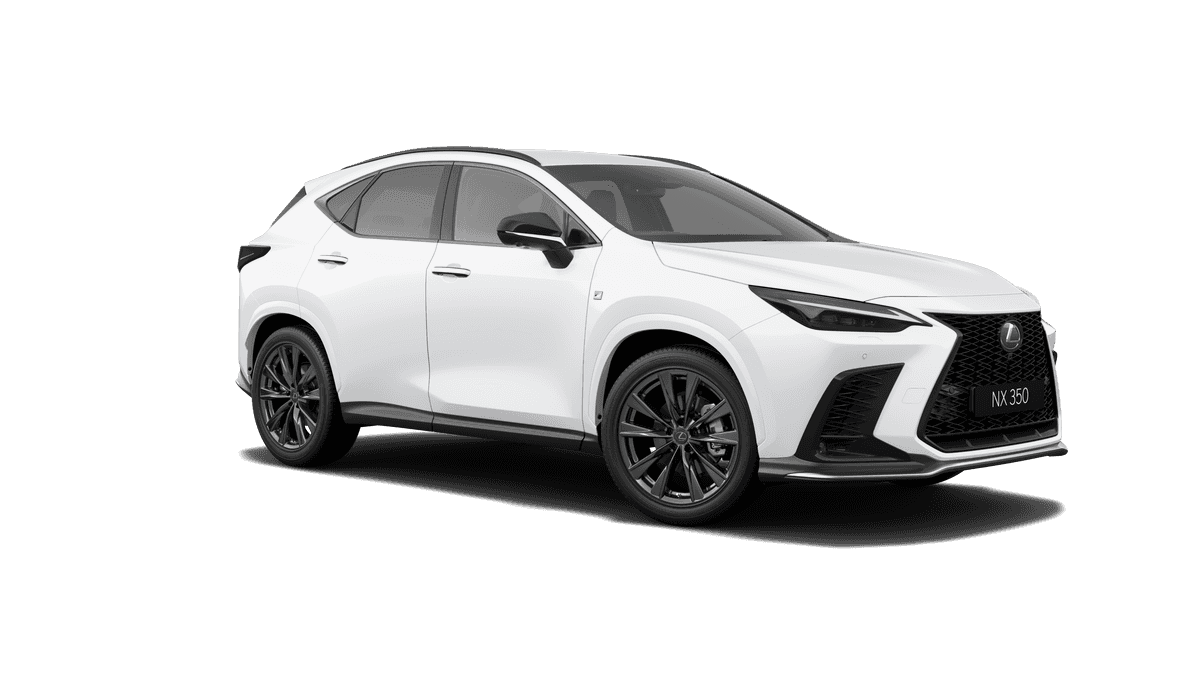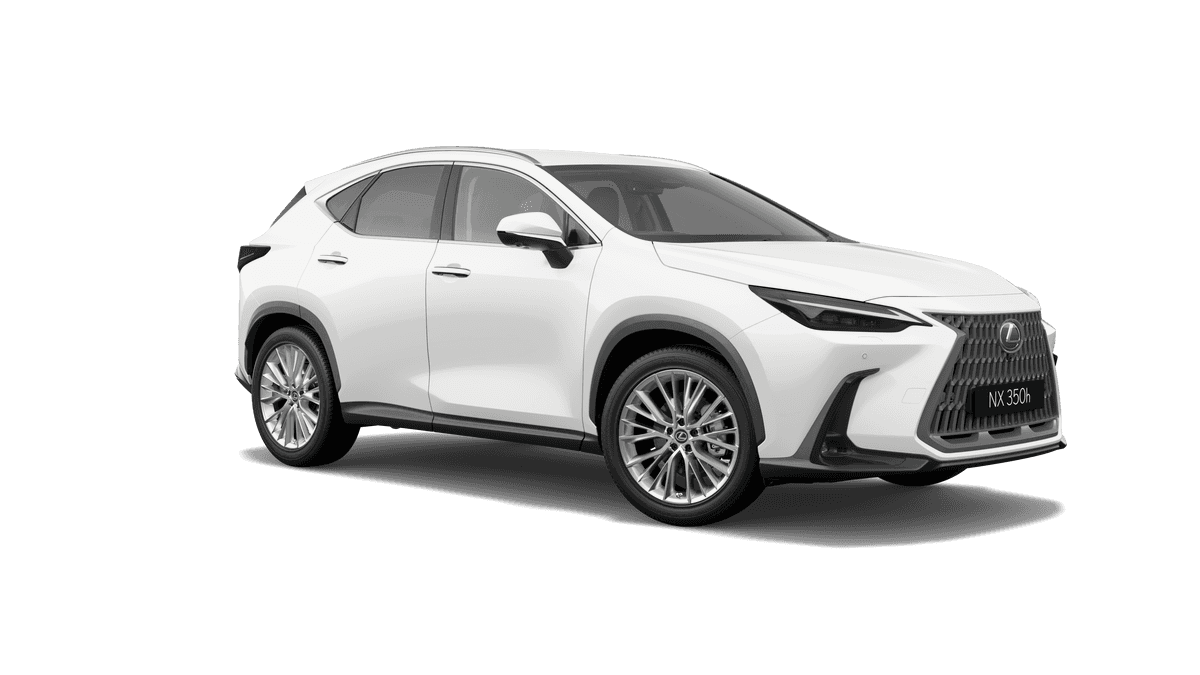 Exterior
Interior
Black and Rich Cream/Black Prism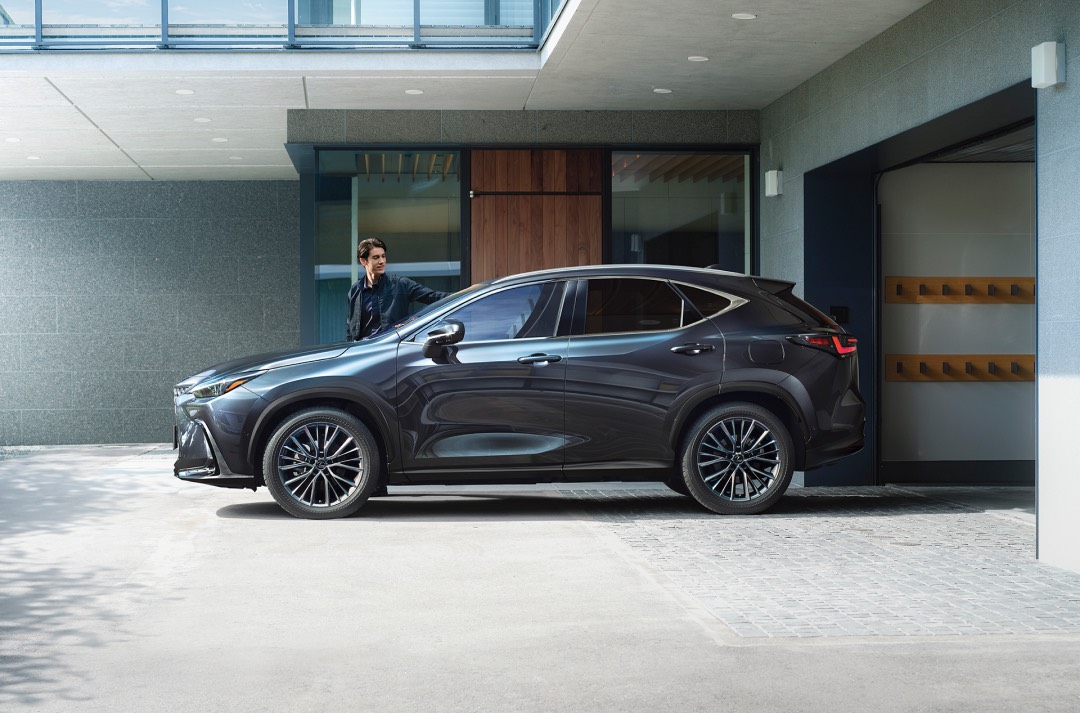 Design
With skilfully crafted character lines, a tighter, more compact grille with an integrated frame and a sleek one-piece rear combination light — the NX exudes dynamic performance.
Inside, a host of elegant features – designed around you and your passengers – unleash the spirit of 'omotenashi' hospitality.
Technology
The NX is filled with a vast range of smart and convenient technologies, designed to make every drive effortlessly convenient and keep you connected. The extensive suite includes Lexus Climate Concierge, Lexus Connected Services2, as well as Android Auto™3, wireless Apple CarPlay®3 and more. Speak to your dealer about device compatibility.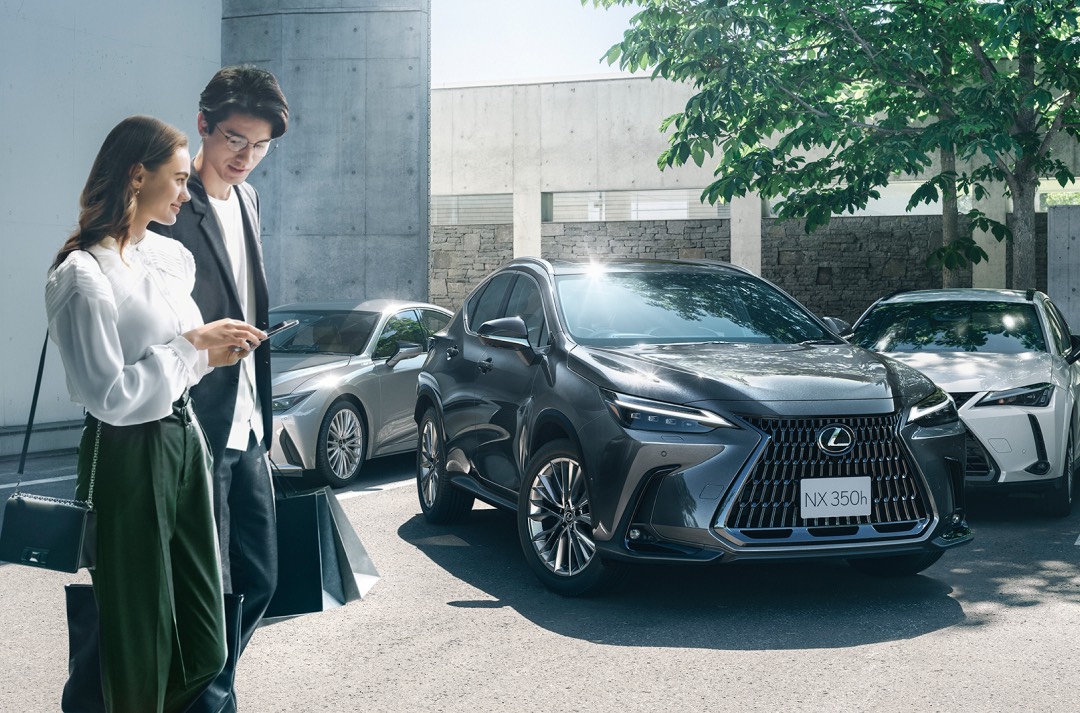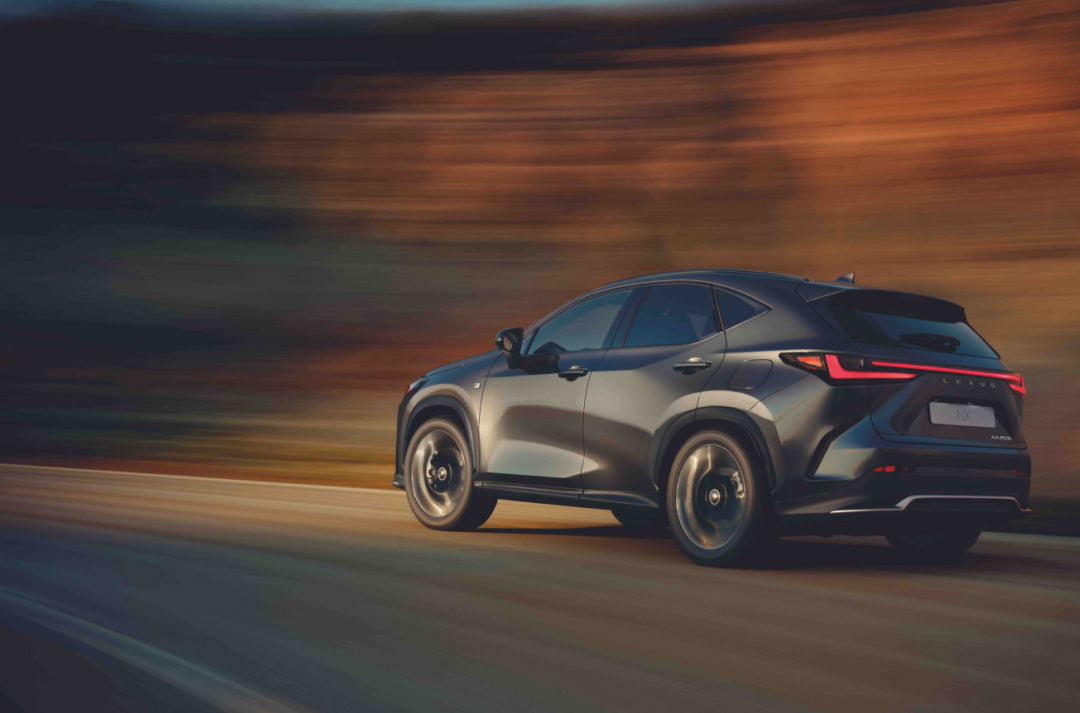 Performance
The NX boasts exhilarating performance in every powertrain with plug-in hybrid, hybrid, turbo petrol and petrol options.
Development of the NX's aerodynamics focused on control technologies that utilise aerodynamic forces on the front, sides, rear and even under the floor to enhance driving performance.
No matter the journey, the performance of the NX can suit your everyday needs, providing power when you need it.
Safety
The NX provides a comprehensive suite of safety features within Lexus Safety System+ to help provide heightened protection.
Safety features can be updated through wireless communication using the Data Communication Module (DCM). This Over The Air (OTA) software update technology allows you to keep driving, knowing that your Lexus Safety System+ is the most up to date version, without having to make a trip to your Lexus Dealer — these services are complimentary for the first 3 years of ownership, then subscription applies thereafter.2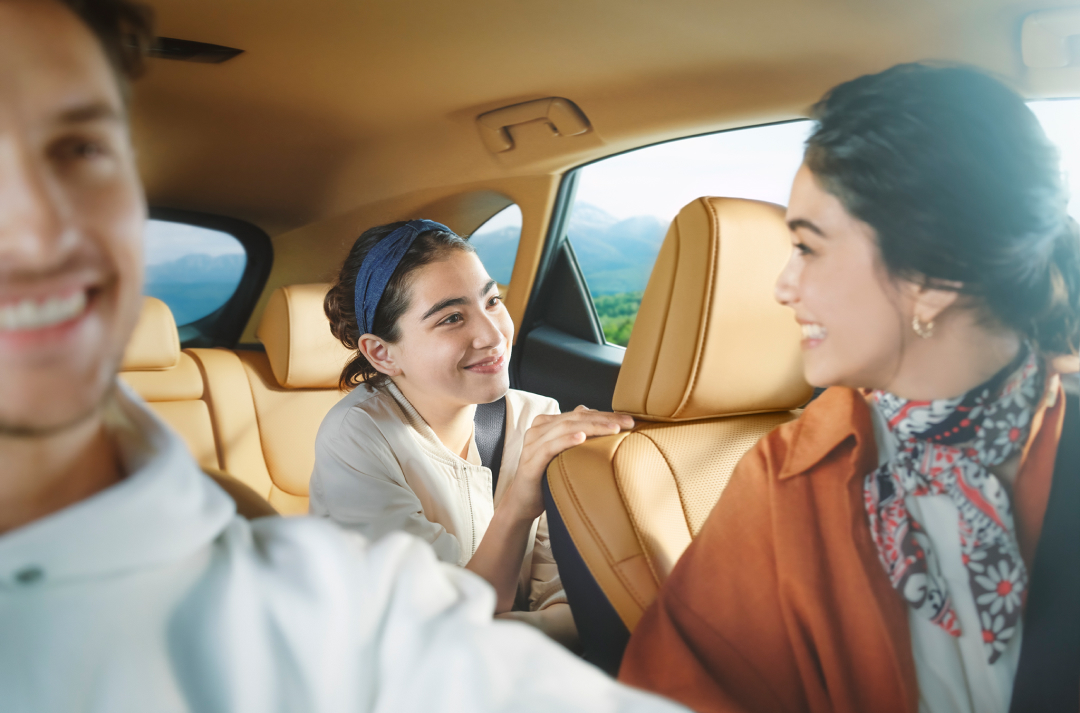 LEXUS ENCORE OWNER BENEFITS
As a Lexus Encore6 member, your time and your Lexus are our priority. Receive lifestyle benefits and vehicle service experiences that anticipate your needs, so you can live your life more seamlessly.
Discover Encore benefits and start experiencing the luxury of time.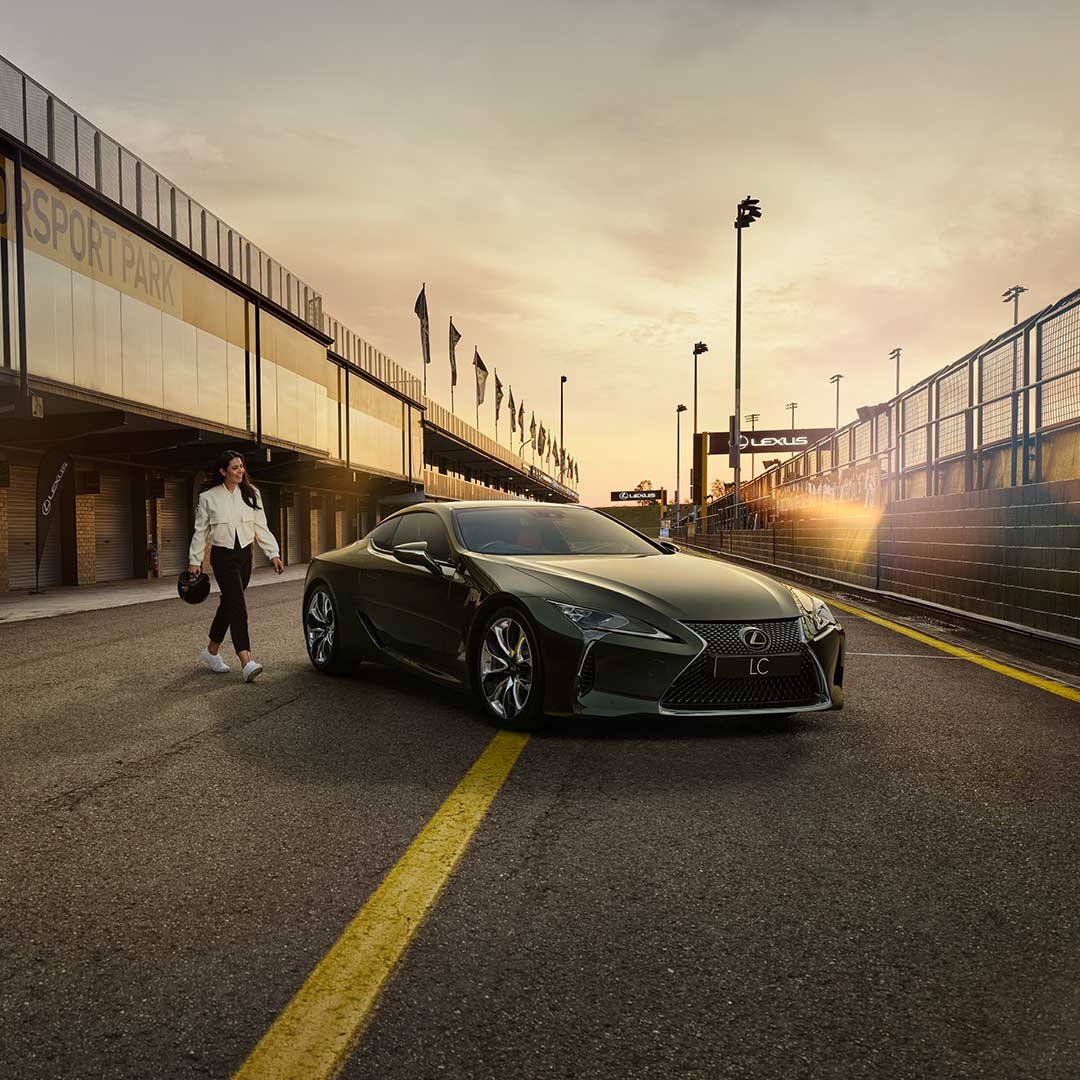 Explore More
As you've recently discovered, the Lexus NX has been reimagined to exceed your expectations. But perhaps another model in our range would better suit your lifestyle. Whether you're looking for exceptional craftsmanship or outstanding performance, discover it here.
Disclaimers
01.
Australian specifications & features may differ. See your Lexus dealer for details.
02.
Complimentary period ends 3 years from delivery date. Fees may apply thereafter. See lexus.com.au/connectivity. Not available outside Australia, if services disabled or terminated, or after 2033/Telstra 4G sunset (whichever comes first). Dependent on 3G/4G enabled DCM, GPS signal strength, mobile network coverage and other factors outside Lexus's control which can limit ability or functionality of system. Check your Owner's Manual for explanation of limitations. Please drive safely.
03.
Requires compatible device, USB connection or Bluetooth® connection for vehicles fitted with wireless CarPlay®, mobile data, network reception & GPS signal. Mobile usage at user's cost. Apps subject to change. For details see lexus.com.au/connectivity. CarPlay® is a trademark of Apple, Inc. registered in the U.S. and other countries. Android Autoᵀᴹ is a trademark of Google LLC. Speak to your dealer about device compatibility.
04.
Requires activated DCM (until the earlier of 2033 or Telstra 4G sunset), compatible device, app installation/connection, third party info, mobile data, Australian network reception, GPS signal, enabled push notifications and other factors outside Lexus' control which can limit functionality. Mobile usage at user's cost. Features vary depending on vehicle model & subscription choice, and subject to change. Not available on all Connected Vehicle models. Please check lexus.com.au/connectivity to confirm availability.
05.
Driver assist feature. Only operates under certain conditions. Check your Owner's Manual for explanation of limitations. Please drive safely.
06.
Encore and Encore Platinum Benefits apply on selected new and demonstrator vehicles for a 3 year period, extended for a further 2 years limited services for UX Battery Electric Vehicle and RZ Battery Electric Vehicle from the date Encore is first activated by the Dealership. Inclusions may change without notice. Subject to availability. For full T&Cs and see your Lexus Dealer or lexus.com.au/encore.

IMPORTANT NOTICE - Lexus Australia uses its best endeavours to ensure material is accurate at the time of publishing. All information must be confirmed with your Lexus dealer at the time of ordering, as specifications, applicability and availability may change over time. Colours depicted are a guide only and may vary from actual colours due to the printing/display process. Lexus Australia reserves the right to change and/or discontinue, without notice, models, prices, colours, materials, equipment, specifications. To the extent permitted by law, Lexus Australia will not be liable for any damage or loss incurred from relying on the information and images contained in this material.

Published by Lexus Australia, a division of Toyota Motor Corporation Australia Limited ABN 64 009 686 097, 155 Bertie St, Port Melbourne Vic 3207.